https://www.indiegogo.com/project/screenshake-2016-indie-game-festival–2/embedded
Help us bring an amazing line-up of indie game speakers and artists to Belgium's only indie festival
CONTRIBUTE NOW

Screenshake 2016 is the fourth edition of Belgium's only international indie game festival and takes place February 19-21 at Het Bos, Antwerp.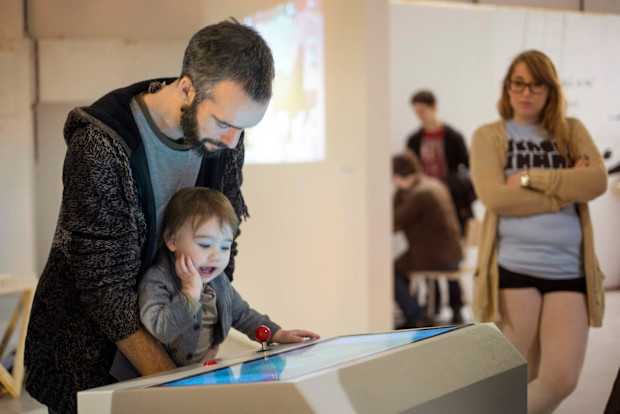 This unique cultural event welcomes everyone with a general cultural interest, an open heart and an open mind. It's not aimed solely at hardcore gamers or developers, but instead aims to bring the diversity of independent games to as broad an audience as possible. Screenshake 2016 is an extraordinary opportunity for everyone to discover the artistic potential of the 21st century's most revolutionary and important medium.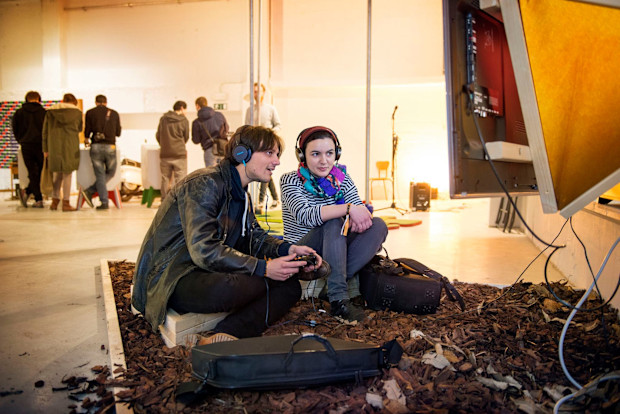 From Friday noon until Sunday night, we'll keep you more than occupied at Screenshake 2016, with a series of talks by a diverse array of international speakers, two big game and art exhibitions, two explosive musical parties, unique interactive performances, a Belgian developers' showcase and much, much more.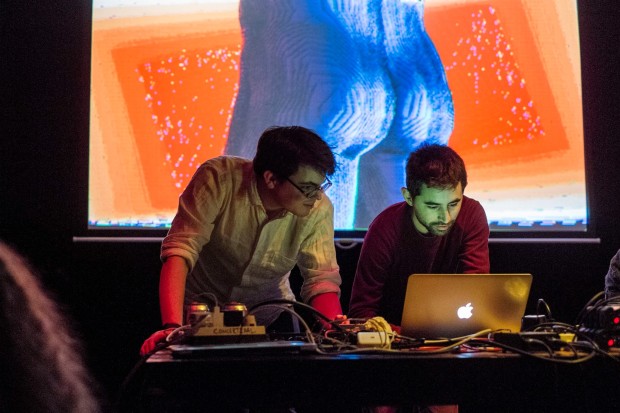 Just like the past three editions, Screenshake 2016 is once again organized by Antwerp indie game collective The House of Indie. With every new edition, we strive to improve the festival experience for our visitors and guests alike, but as a non-profit, our means are effectively limited.
Last year we turned to the community for support. We asked them to help realize our vision of a Belgian international indie game festival, where you get to meet both indie game icons as well as fellow indie game enthusiasts from around the world. The response was phenomenal–and far exceeded our expectations: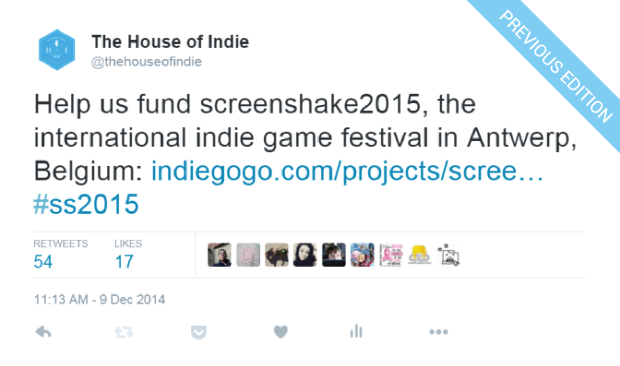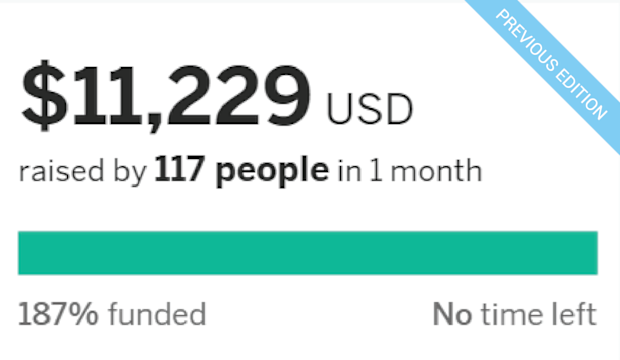 This was proof to us that there was a genuine desire for a festival like Screenshake, and a real foundation of support from the community. Now we turn to you again.
Our biggest cost concern continues to be transportation cost. We want to once again bring an amazing line-up of speakers, performers and artists to Belgium to come hang out with you and all of the other Screenshake 2016 visitors. The only way you can make that happen again, is by buying your ticket in advance and supporting our campaign.



We've changed things up a bit in the talks department. After evaluating last year's edition, we felt we could build upon a successful formula and make it even better.
This year, talks, screenings and performances (which were all separate last year) will all be part of one big line-up with more variety. Some of the things we've got planned for you include a reprise of last year's Journey Live Play with improvised musical accompaniment and an integral live play-through of Davey Wreden's The Beginner's Guide.
Of course we're also putting together a list of amazing speakers and performers with a wide range of perspectives, from developers to academics and from journalists to artists. Over the course of the following weeks,  we'll reveal more and more of our line-up to you. Here's what we have in store for you so far: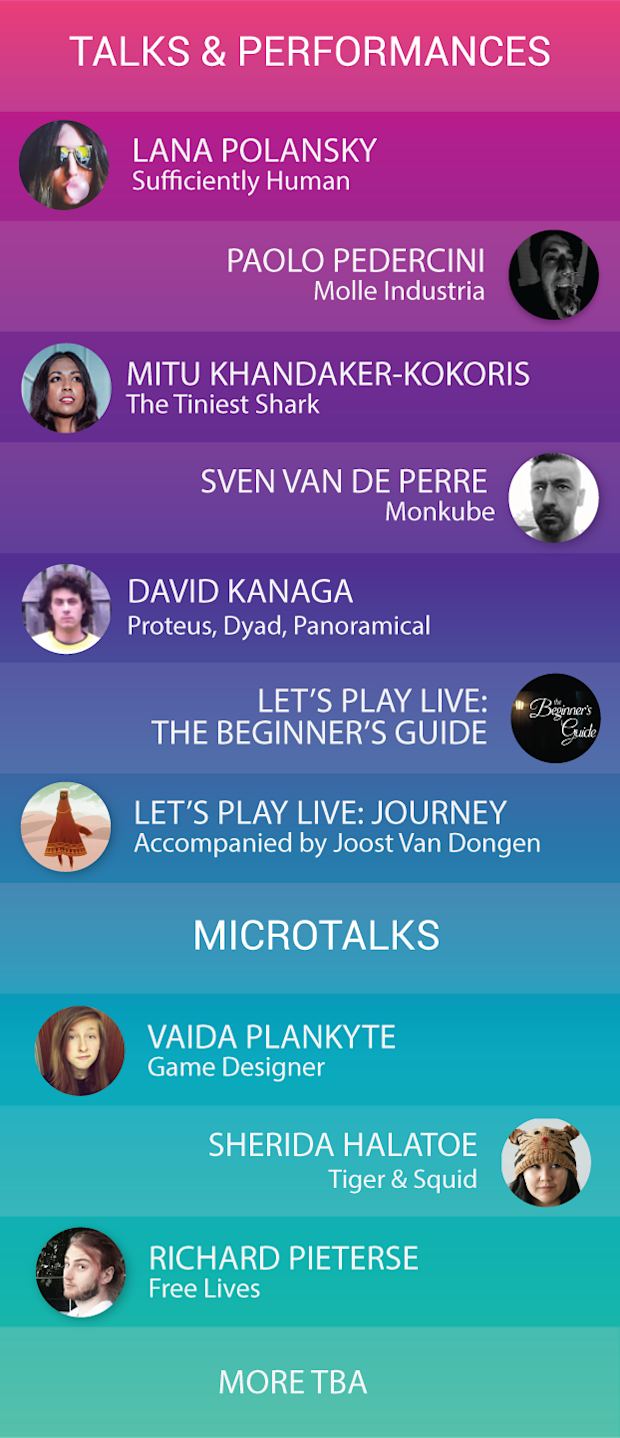 FRIDAY: SCREENSHAKE ❤ UNDEFINED
Much like the audiovisual onslaught that was last year's Algorave, Screenshake 2016's Friday Night Party will once more be a curated party, in collaboration with the Antwerp party scene at large.

On Friday we've partnered with Undefined,  a digital creative brotherhood  in Antwerp. Known for their Shitty Party and Rotating Ping Pong table, we're working on something special together.
SATURDAY: SCREENSHAKE PARTY
As tradition requires, the Screenshake Party on Saturday night, will throw indie scene DJ's, video game musicians, multimedia performers, live-mapping video artists and other digital audio pirates together in a spectacular melting pot that's guaranteed to pound your eardrums and melt your hearts.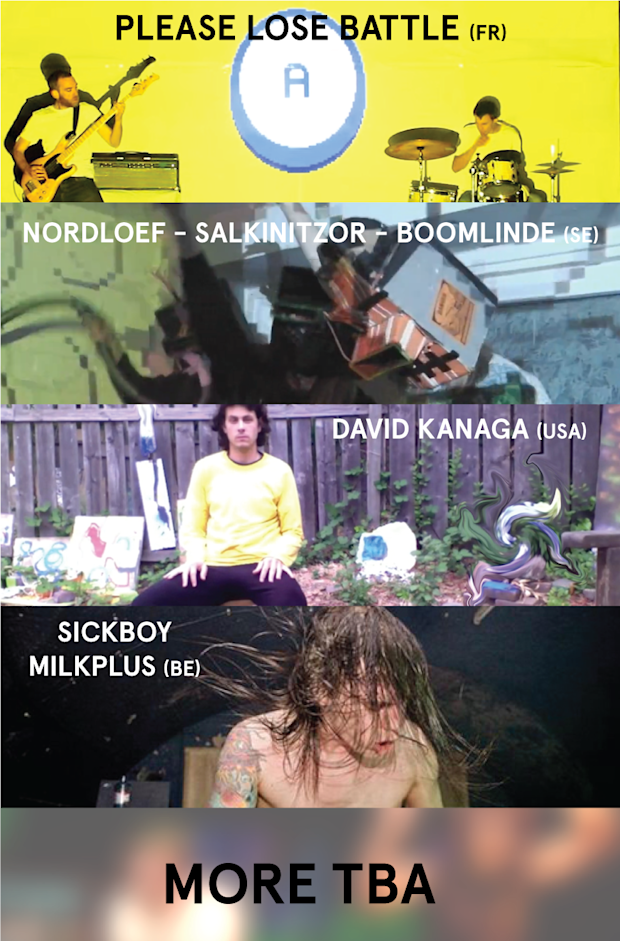 Here's some links for your listening pleasure
Stay tuned for more announcements.


We are unbelievably grateful for your help. Your support is allowing us to build a vibrant indie game community in Belgium and we'll gladly shower you in a bunch of Super Awesome Swag to express our gratitude. Here are the myriad benefits you will personally reap from going the extra mile to help fund Screenshake 2016: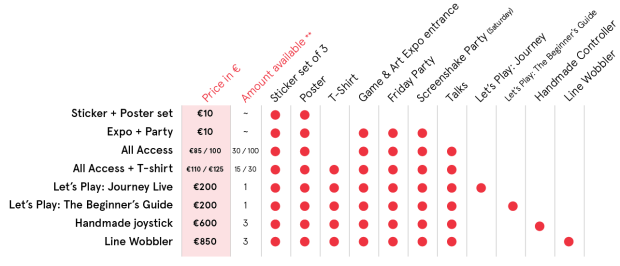 * There is a limited capacity for talks and shows at the venue, but all tickets not sold out when the campaign ends, will be available for sale on our website with a late-bird surplus.
** PLEASE NOTE: All perks must be claimed at Het Bos during the festival.
For all of our merchandise, we've worked closely together with amazing French artist dziff(Klondike collective) to create the Screenshake 2016 visual identity. From our logo to our posters and from our stickers to our t-shirt, we want to provide you with as much of dziff's amazing designs as we possibly can. Because really–just look at them!
Learn more and contribute at the IndieGoGo page for Screen Shake 2016!